Hartley Homestead Boutique Bed & Breakfast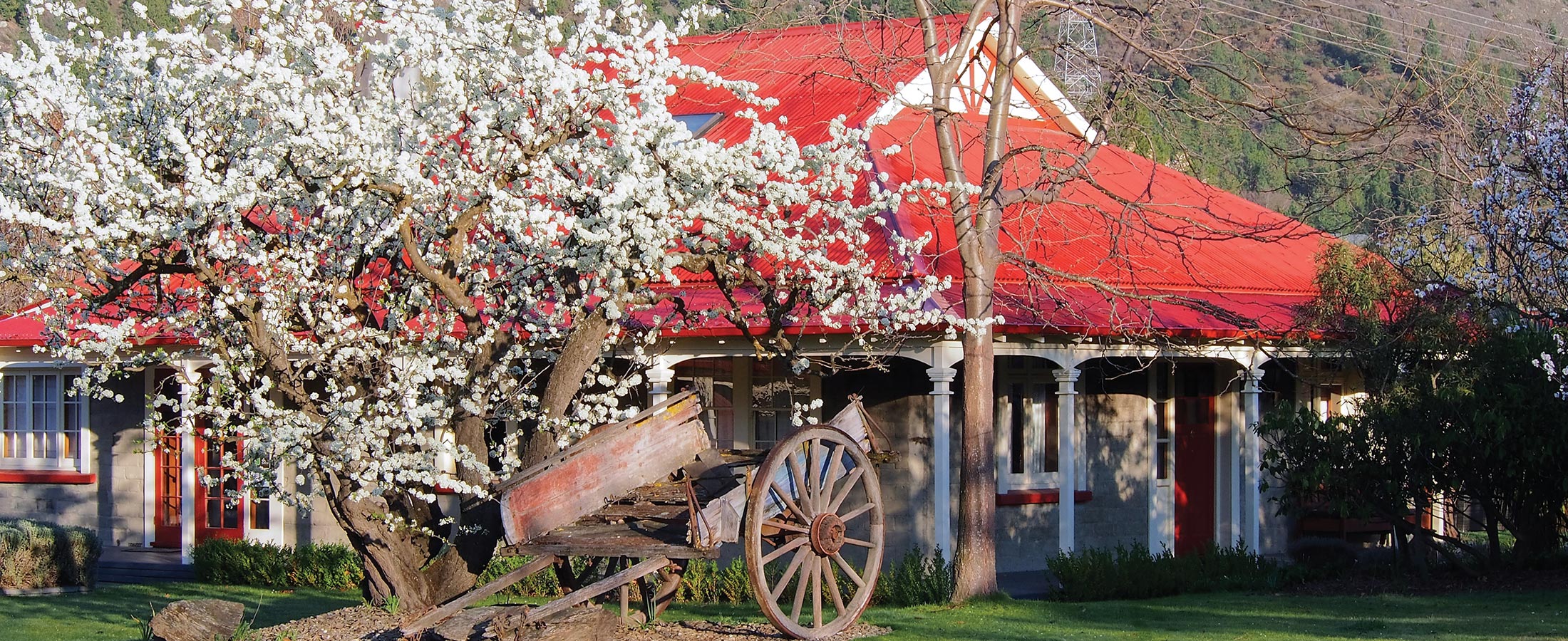 This grand 1900s mud brick homestead is framed by vibrant mature gardens, fruit trees and spacious lawns on the banks of the picturesque Clutha River. Experience a different pace of life whilst relaxing on the verandah with a complimentary glass of local wine or in the hot tub overlooking the wine producing vines.
Located only a few minutes stroll to both the Otago Central Rail Trail and the historic Clyde precinct. With two beautifully appointed bedrooms and guest lounge in the homestead, Hartley Homestead also boasts a private super-king bed unit in the grounds.
–

Host: Euan MacKenzie
23 Pyke Street, Clyde
Tel 03 449 3307, 021 022 82449
info@hartleyhomestead.co.nz
www.hartleyhomestead.co.nz